Basic & Detail Engineering
We are redefining how things are done in industrial plant projects.
Basic & Detail Engineering
An industrial plant-engineering project must be considered alive and evolving from its conceptualization up to its operation start up. 
Furthermore, Engineering must interpret and ensure client's requirement throughout the project lifecycle and provide an agile and reliable interface with other players of the project (owner, contractors, suppliers).
Engineering works must ease an optimum plant construction stage in technical, delivery time and costs terms, so that an optimal project management, technical accuracy, and error avoidance is a must. 
Experience and knowledge, powerful design software tools and total-quality management are the keys on which a successful industrial engineering project is supported. From conceptual early stages to start up and firt operation tests, CADE delivers first-class engineering services, including: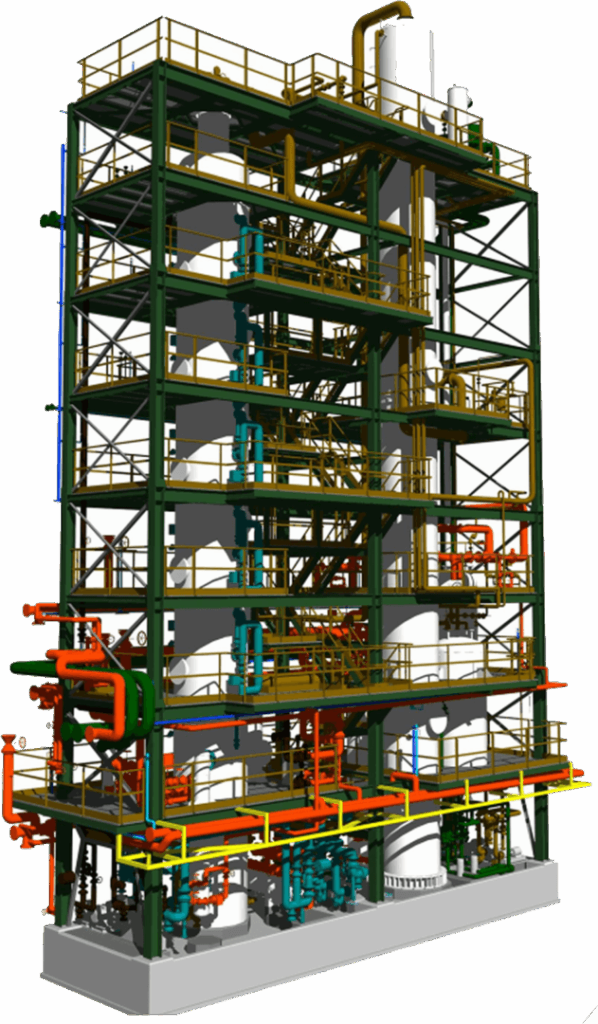 Basic Engineering
PFD
P&ID
Data Sheets
Line Lists
Valve Spec.
Instru. Spec.
Control valves
PSVs
Hook Ups
Piping Classes
ATEX
Control Architecture
Signal Lists
Control loops
Functional Description
Detail Engineering
3D integrated model (civil works, equipment, structures, piping)
Plant Layouts and General Arrangement drawings
Piping routing and isometric drawings
Piping stress/flexibility analysis and supporting
Civil and Steel works design and stress analysis
MTOs
Purchasing Engineering
Construction procedures
Construction Supervision
As-Built drawings