Boiler and pressure equipment manufacturers face everyday strict design and manufacturing requirements to supply heat exchangers, pressure vessels or process equipment.
The recognized international design and manufacturing codes that are prescribed for this type of equipment (ASME VIII Div. 1 & 2, EN13445, AD2000, etc.) specify those tests, trials, inspections and quality controls to be complied in order to obtain the corresponding stamp or certificate, as mandatory requirement of the end user.
Generally, such equipment favorably comply with the controls and are eligible to achieve the corresponding stamp or certification. However, sometimes and due to multiple factors, equipment might show some type of defect or imperfection: ovalization, out-of-roundness, buckling defects, loss of thickness and/or weld misalignments, among others.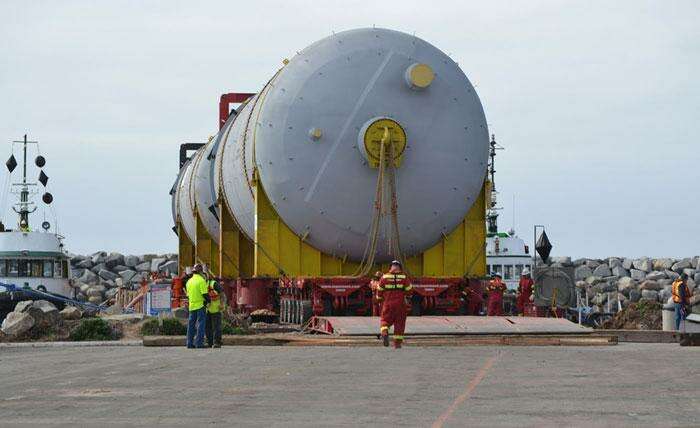 Such defects might cause a non-compliance with the requirements for equipment validation set up by the applicable design code and / or exceed the allowable manufacturing tolerances. What would happen then?
Up to date, equipment manufacturers had to assume design, manufacturing and/or assembly errors at their own cost (replacing, repairing or re-manufacturing in worst-case scenario)
Besides the significant additional costs to be committed by the manufacturer, it should also be considered as critical, the impact on the global schedule of the project, in terms of additional time to repair or re-manufacture.
Alternatives for equipment validation
Aware of this manufacturer's critical concern, at CADE we provide powerful alternatives to the conventional design codes, by means of the application of innovative methods and engineering tools when facing such an issue. Said methods allow us to validate fitness for equipment's service even when detected defects or imperfections are out of code's allowable tolerances.
To that end, we usually combine finite element simulation tools (FEA) with the application of recognized engineering codes and standards, such as código API 579/ASME FFS-1 (Fitness for Service).
Our goal is to provide manufacturers with an alternative tool for the validation of defective equipment, not necessarily implying a design modification and / or replacement of defective components, thereby avoiding additional costs or time.
Fitness for Service assessment of tank presenting ovalization defects out of tolerance
For any question or further information request about our methodology for equipment validation, please complete the following form: