CADE initiated last October 25 the 5th edition of its course about ANSYS WORKBENCH in Albacete School of Industrial Engineering, frameworked within the collaboration that CADE maintains with University of Castilla-La Mancha (UCLM).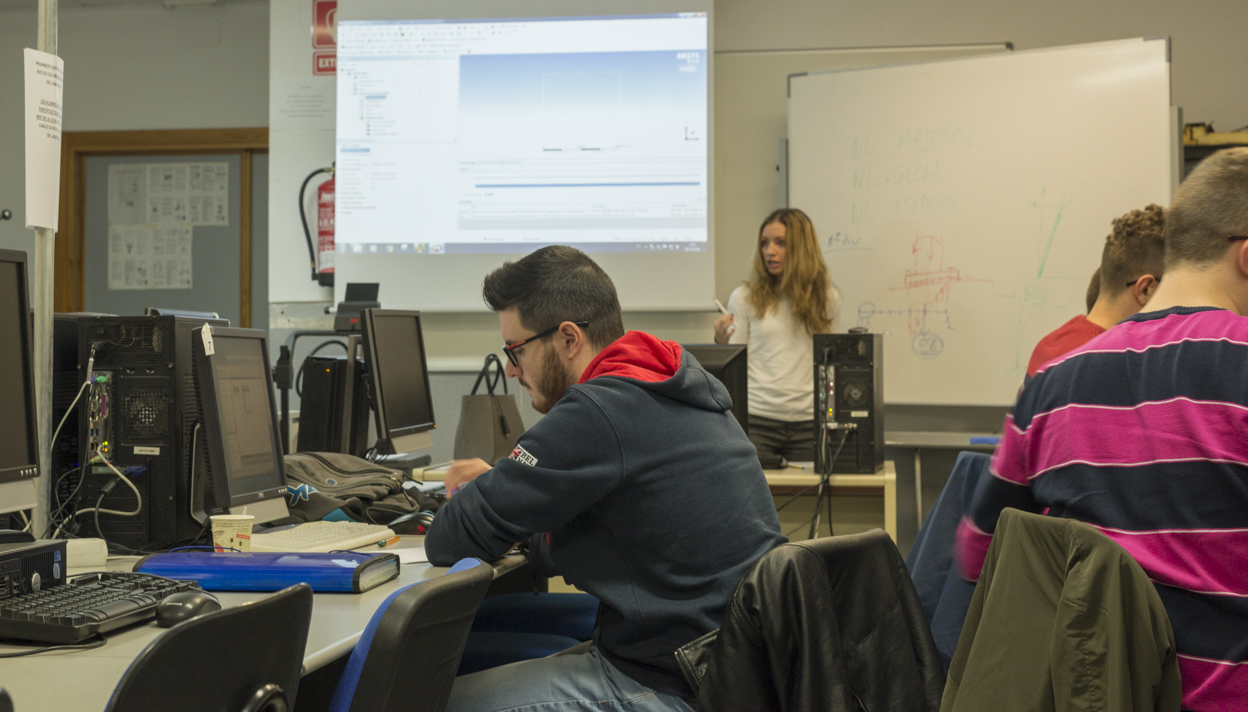 During this course the capabilities of analysis and simulation are presented to the students by means of one of the cutting-edge finite element simulation software in the world, as well as presenting real study cases conducted by CADE to be able to realistically transmit the potential and advantages of the application of this analysis methodology in the industrial sectors in which CADE conducts its activity: Energy, Refining, and Petrochemical.
Given the high importance that computer assisted engineering (CAE) is acquiring in the world of mechanical engineering, and specially the Finite Elements Method analysis and simulation, CADE proposes a global vision of the scope and advantages that the application of this analysis method offers against traditional methods.
The idea behind this course is to serve as a complement to traditional training with the final objective of offering, to both students and teachers, a professional vision of engineering within the company's international environment, since the specialization in analysis and advanced simulation implies a possibility of development and professional positioning as specialist engineer, a profile highly demanded in the current job market. In collaboration with UCLM, CADE provides to future engineers the possibility of joining its staff through several scholarship and long-term programs for professional development