We live in a time where our family, social, and work customs have changed to a "new normal" without hardly realizing it. During this time, we have learned that we live in a connected world and that labor relations are not alien to technological evolution.
In just twenty-four hours we managed to move an office of more than 50 people home, trying to keep an organization alive. In the meantime, we were dealing with projects, clients, meetings, new hires, etc. It has been an effort of altogether to keep us as a strong team and eager to continue improving in our everyday. A team that, six months later, has demonstrated its great commitment, responsibility, and incredible adaptability that has made it possible for CADE to continue growing.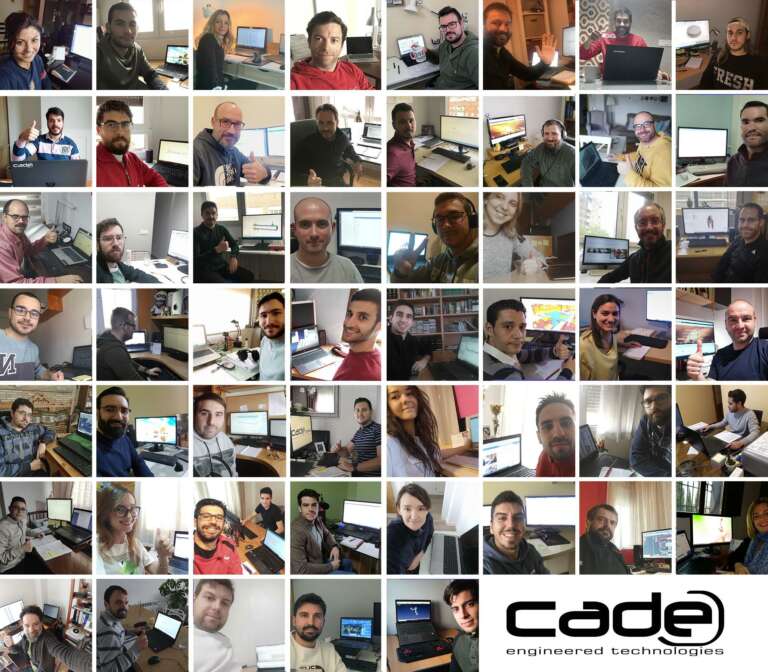 We leave behind that daily closeness with our colleagues, who we miss so much, although we have known how to maintain team contact, of course, through digital tools, which have allowed us to continue giving us the necessary support and helping us solve the small problems that could arise from a distance. Without realizing it, we managed to create a new way of working at CADE.
What will our return to the office be like? It is of great difficulty to re-imagine our day to day as we knew it until now. It is necessary to learn to work in an office with social distance while maintaining our working relationships between colleagues. 
This new work normality will remain with all of us for a while. It will teach us how to adapt to each change and situation, in which responsibility and caution will not be lacking, but above all the desire to meet again.