Pressure equipment manufacturers are routinely faced with strict strain limitations to prevent degradation or breakage of the equipment's internal refractory during the transportation, lifting, and operating phases.
The strict limitations imposed by the refractory suppliers are intended to avoid any type of damage to it, derived from excessive deformations or impacts on the equipment where it is installed. For this reason, suppliers set very conservative limits of deformation in the design phase.
CADE's advanced mechanics and simulation department regularly develops structural integrity studies of refractory elements embedded in metallic equipment, to ensure correct mechanical behavior during operations in the transport, lifting, and operating phases.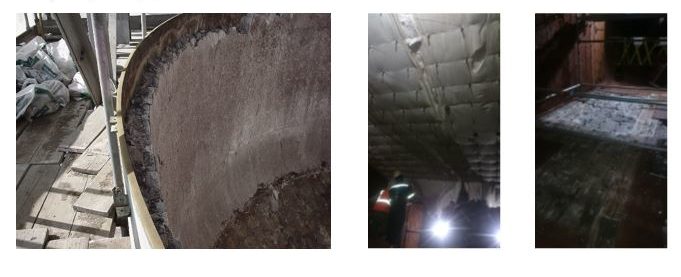 For this, and through the use of simulation tools (FEA or finite element analysis), the thermal-structural behavior of the metal envelope is evaluated together with the refractory material, obtaining more realistic and precise temperature, stress, and deformation results. when evaluating the global behavior of the whole set.
Thanks to the performance of a finite elements simulation (FEA), it is possible to optimize the number of structural reinforcements and avoid the increase in thickness of the metal elements of the envelope, in the event of non-compliance with the deformation limitations established by the manufacturer or installer of the refractory.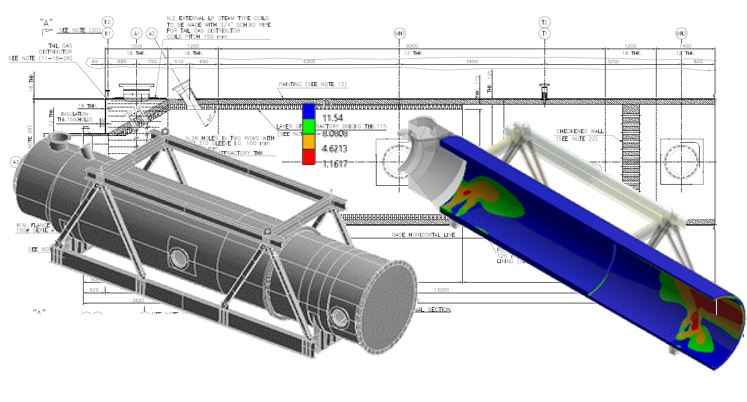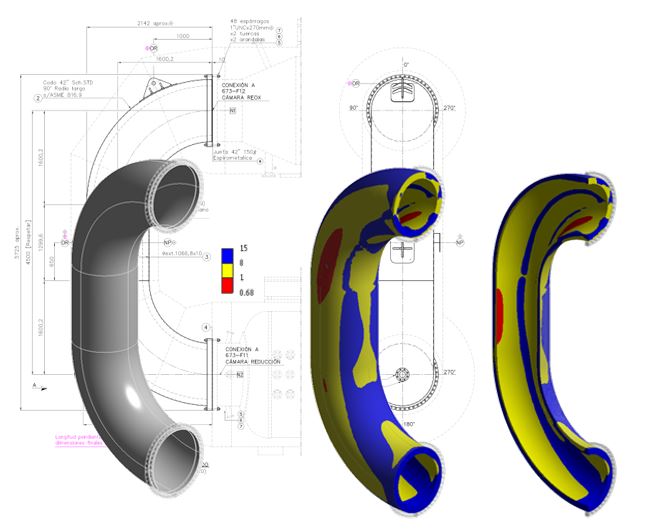 This type of service allows equipment manufacturers to obtain a result that guarantees the integrity of the refractory without implying an oversizing of the metal part and, therefore, an unnecessary extra cost of the equipment.
For any question or further information request aboud our services and technologies, please complete the following form: