Concept, Design & Analysis, Fabricability
CADE provides advanced structural engineering expertise along both design and operation stages of an extensive tipology of structures :
Solar Structures

Parabolic trough
Heliostat
Fixed PV structures
1 or 2 axis PV structures
Stirling Dish
HCPV

Heavy Structures
Steel Plate equipment (By-Pass Systems, Diverters, Dampers, Ducts, etc.)
Chimneys, flares and stacks
Guyed structures
Industrial Buildings
Special Structures
Non-metalic materials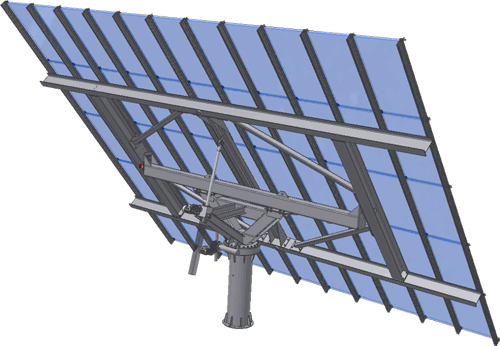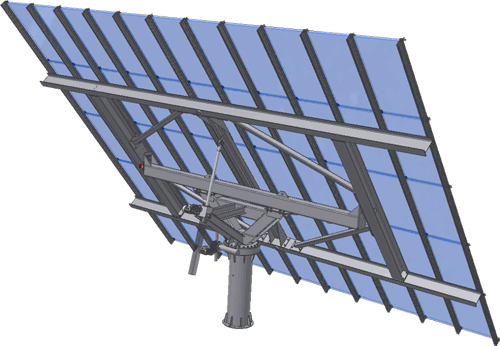 CADE develops from conceptual design to 3D-2D detailed design (valid for manufacturing)  as well as structural analysis and simulation (FEA/CFD) covering most of international recognized structural codes and standards. By collaborating with recognized entities, CADE implements wind tunnel testing  or structrual strengh tests as essential input of structural engineering and design projects.
CADE provides consultancy support for large manufacturing series of structural products by covering aspects as manufacturing and assembly tooling desing, definition of inspection procedures and statistic control, quality assurance plan, etc.
Furthermore, CADE delivers consultancy and engineering services over existing structures subject to extreme load conditions or new operating requirements aimed to life extension, failure root cause analysis, design validation or reengineering.