Industrial flue gas ducts and stacks are recurrent object of combined  Computational Fluid Dynamic (CFD) and Finite Element  (FEM) Analyses aimed to:
Improvement of flow perfomance in order to obtain an optimal temperature and velocities distribution.
Reduction of pressure losses (compliance with process parameters)
Prevention of vibration issues. Resonance
Minimization of duct sections (reduction of weight)
Flue gas path optimization (hot points and turbulence areas)
Mechanical design and supporting structure
Transient CFD simulation of By-Pass System (to stack/to turbine)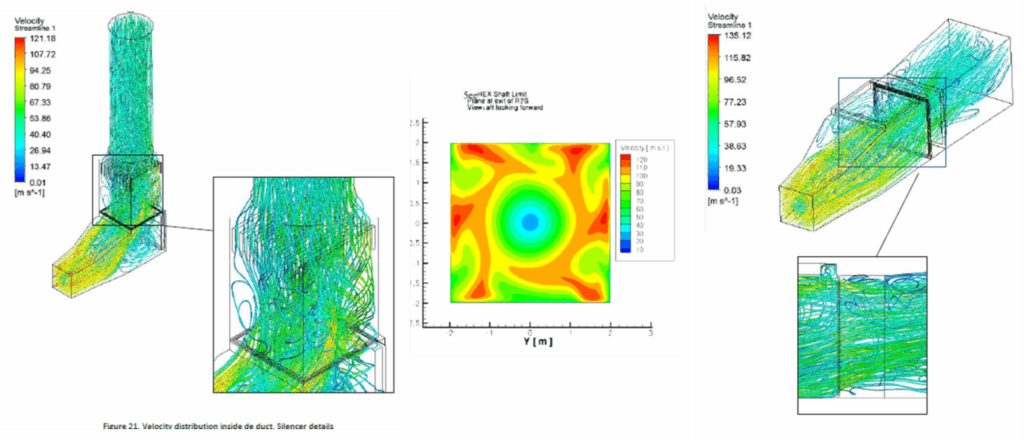 Structural design of flue gas ducts in SCR system . Optimization of ducts geometry for minimal weight and assurance of pressure drop and performance flow required by SCR licensor.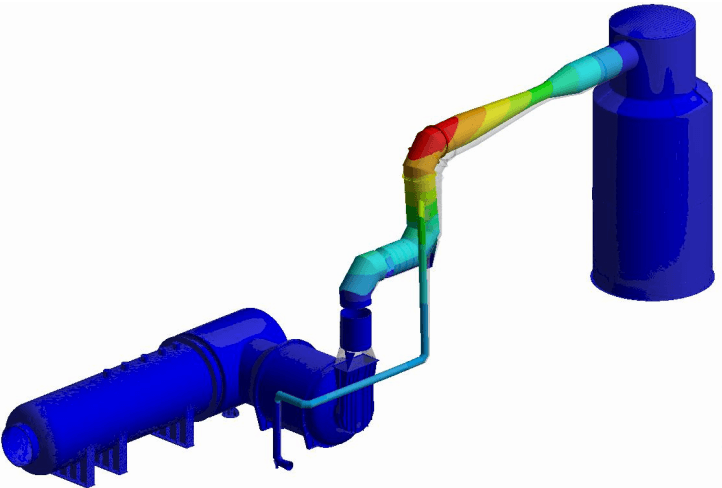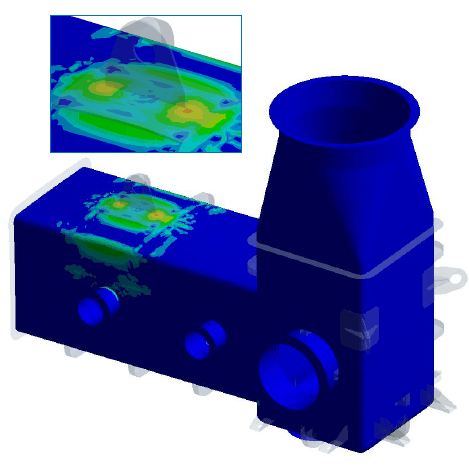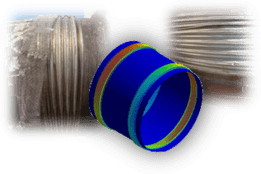 Applications:
Great diameter ducts design and support (Refineries, Petrochemical and Power Plants)
Non-metallic materials, FRP (Fiberglass Reinforced Plastic), etc
 Special Duct geometries
Operation Performance Analysis